Hi!
My name is Mladen Prajdić.
I'm a computer loving geek living in a small European country of
Slovenia
.
I work mostly with .Net (C#) and SQL Server and I'm an
MVP for Data Platform.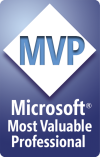 I've started developing this Add-In 15 years ago for my own use since I was missing some functionality in SSMS. After a while I've decided to share it with the world. So far around 700.000 people know about it and a large percentage of those use it daily.
You can follow me on
Twitter
.
I post any update announcements for this add-in there as well.

Hope you like it and have fun!